MOURINHO REACTION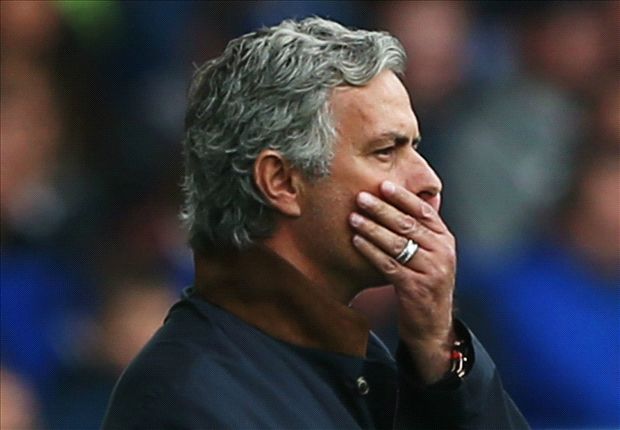 Mourinho: I'm a champion, I'm still the man for Chelsea and we will turn it around
Getty Images
Previous
The Blues boss says he is not feeling any pressure despite only picking up four points from their opening five games and is backing his team to turn their form around
Jose Mourinho
insists he remains the right man for
Chelsea
and is confident he can turn their results around after the Premier League champions slumped to a 3-1 defeat to Everton at Goodison Park.
Steven Naismith scored a hat-trick as Roberto Martinez's side condemned the Blues to their third defeat of the season leaving them with just four points from their opening five games.
However, speaking after the game Mourinho says he is not feeling any pressure, despite a poor start to the season, and believes his team deserve better results than they are currently achieving.
"I'm the man for the job. I'm the man who did so many good things for Chelsea .. I'm the man," he told
BT Sport
. after the game.
"I'm not feeling under pressure. I'm feeling the results are the worst ever in my career. I don't blame my players, I don't blame myself. I don't accept the result and I am responsible for the team I'm not happy with the situation or myself.
"I am not against the players I don't have a bad feeling against them. I'm happy that tomorrow I face them again and I will be happy to prepare them for the next game.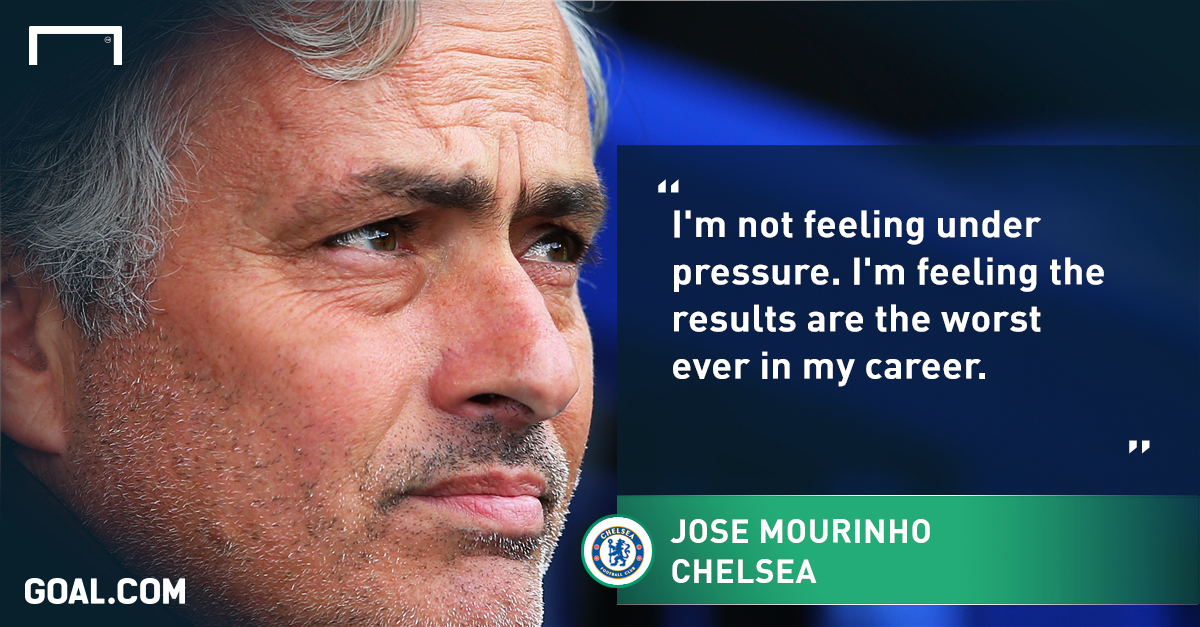 "The results are going wrong too wrong for our quality and for our status too wrong for what the players deserve. The players deserve more than the results they are getting – it is easy for people to criticise me and the players and everything is wrong but I disagree completely.
"I am a champion so are the players the way they are playing is not as bad as the results but in every game everything goes against us."
The Chelsea manager also feels his team are still capable of mounting a title challenge but acknowledges that the reigning champions are already dependent on their rivals dropping points.
"Until mathematically it is impossible we are still the champions. I don't know because we depend on many things including improving ourselves. But when you are many points behind we depend on others," he added.
"I do not feel under pressure – these are the worst results ever in my career they do not reflect my quality or status but I can cope with the situation.
"I will not put more pressure on the players they feel sad and frustrated enough. The first mistake we make Naismith is alone and scores a goal that is a frustration for our players. The last thing they need now is for me to be critical. Let's wait for better days and better results."